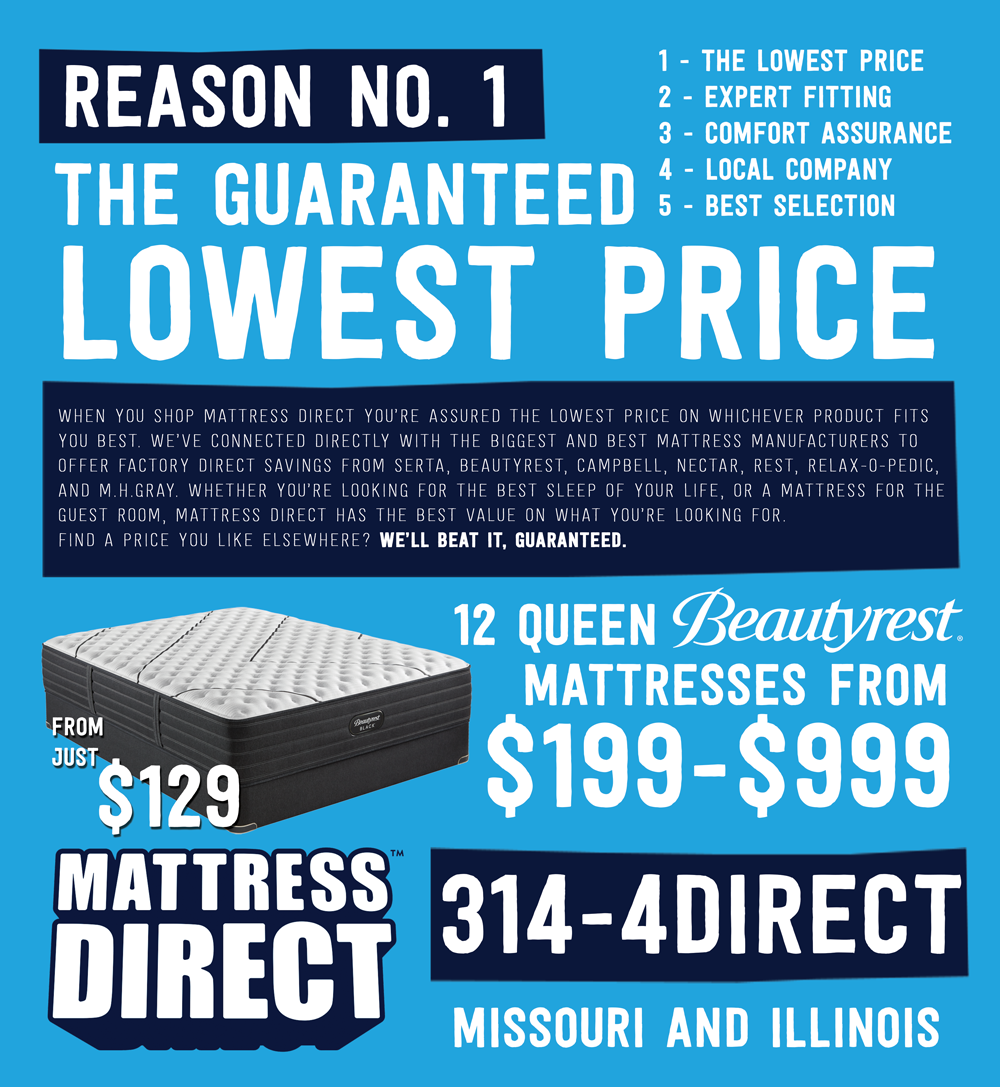 The Lowest Price
When you shop Mattress Direct you're assured the lowest price on whichever product fits you best. We've connected directly with the biggest and best mattress manufacturers to offer factory direct savings from Serta, Beautyrest, Campbell, Nectar, ReST,  Relax-O-Pedic, and M.H.Gray. Whether you're looking for the best sleep of your life, or a mattress for the guest room, Mattress Direct has the best value on what you're looking for. Find a price you like elsewhere? We'll beat it, guaranteed.
Expert fitting
When you shop for a new mattress it helps to know where to start. With more brands and styles than ever, give the Sleep Specialists at Mattress Direct five minutes, and they'll put you on the path to finding your best fitting mattress. Six hours a night is quarter of your life. Let the Sleep Specialists show you how to find your best fit.
Comfort Assurance
We're so confident in our Sleep Specialists ability to fit you for the perfect mattress, that we offer a full year of Comfort Assurance on every new mattress. Especially in St. Louis where the summers get hot and the winters get cold, we like for your body to experience a full year of comfort on your new sleep system. The manufacturers appreciate having our Sleep Specialists on the front end, because fitting St. Louis to their perfect night's sleep leads to outstanding reviews and customer satisfaction.
Local Company
Mattress Direct was founded in St. Louis by sleep specialists who were born in St. Louis to help the people of St. Louis feel their best and save money at the same time. We cheer for the Cardinals, we custom fit the Blues for their pillows and mattresses, all because we love this town.  We believe that Sleep Specialists from St. Louis are the best equipped to help the people of St. Louis. Those shared experiences from Grant's Farm to the Stanley Cup make us part of the community and every dollar you spend at Mattress Direct goes back into the local economy.
Best Selection
We have shopped and shopped and shopped and shopped so you don't have to. We've been across the country and around the world looking for the very best sleep technologies and the highest quality manufacturing. When you're looking for the best mattress for the best price, you can rest assured you'll find it at Mattress Direct. We've seen it all, and even build beds specifically for the St. Louis market at the Campbell Mattress factory.